Living in the Now
The 99 essays in Living in the Now provide practical wisdom that can be used in daily contemplation. They address many questions raised by the spiritual search, offering insight on many other deep subjects such as fear, forgiveness, acceptance, commitment, happiness, fulfillment, letting go, dealing with emotions, trusting life, and following your Heart. These essays will help you to become more present and to feel more loving, happy, grateful, and at peace.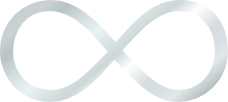 "This experience that you are having right now is it. This moment is life—it's what is real. And it's just what it is. You can pile all the thoughts, feelings, and imaginations into it that you want, but it still is just this. And no matter how much money you have in the bank or don't have, how youthful or old you are, how talented or untalented you are, how successful or unsuccessful you are, you still have just this. No billionaire has any more or less of this. People try to dress it up in ideas, but it still comes down to just this simple moment. You can love it or hate it, but you still just have this."
Another quote from Living in the Now:
"The commentator in your head is not you. It's especially not a wise you. Would you listen to this voice if it weren't going on in your head? You can use your rational mind to see through this more primitive aspect of the mind, which has taken control and pretends to be you but doesn't deserve control. It doesn't deserve your attention. The worst thing about giving your attention to this voice is that you can't give it to something else that is truer and more fulfilling."
Purchase Living in the Now
"Thanks to the author, I am finally enjoying the here and now. Each moment is a precious gift that I can CHOOSE to enjoy. The short essays in this book provide so much knowledge and insight. I highly recommend this book to anyone who wants to simply enjoy life as it is." –S. L.

"This book is an excellent complement to Eckhart's bestseller The Power of Now. Gina Lake fills in the in-between. Her book presents, in plain English, the practical exercises that I needed to apply those teachings more efficiently in all circumstances of my life. This book deserves the same success as The Power of Now." –Raymond L.

"Astonishingly insightful and revealing. Thanks to this author, I am already experiencing a reduction in stress and the emotional roller-coaster ride that I had previously grown accustom to." —W. McLean

"With this book, Gina Lake continues to establish herself as one of the major spiritual teachers of our time. The 99 essays are each a powerfully inviting doorway for learning how to recognize the peace and happiness of the now and live in the now. This is a must read." –D. Trunk

"Gina Lake's books are enormously powerful in helping us understand the ego and live increasingly enlightened lives. I joke with my friends that her book, Living In the Now, is like Eckhart Tolle on steroids. It is enormously powerful and will assuredly have a favorable impact on your life. It is a must read for all who are more interested in `Being' than simple intellectual understanding." —Jeff T.

"Along with Eckhart Tolle, I consider Gina Lake to be a great inspiration to my life. I like to read one essay from this book in the morning. It takes about five minutes, but it keeps me happy the rest of the day. I recommend that everyone read it the same way, though you will be tempted to read more because each page is so inspirational." –Chris Heath

"The clarity of Gina's writing is amazing. So simple. Letting go of the ego in plain English. Love it!!! The format is wonderful. It has taken up its rightful position on the bedside table, and I frequently carry it around with me. –L. Lawrence

"WOW. Gina Lake brings it again. This book is no-nonsense, practical pointers to what takes me out of the Now and how I can return to the Now. This book gives relatable examples to help me recognize how my conditioning, my mind, and my emotions take me out of life and leave me feeling alone and separate. This is a great book—transformational." —L. Holliday

"I highly recommend all of Gina Lake's books. I was severely depressed, anxious, having suicidal thoughts, and frustrated with therapy when I stumbled upon Gina's books. The Universe brought me her books at just the right time and in just the right manner and, thankfully, I was open to receiving them." –R. L.