In the World but Not of It
In this channeled book, Jesus explains:
"What I have come to teach is that you can embody love, as I did. You can learn to embody all that is good within you. I came to show you the beauty of your own soul and what is possible as a human. I came to show you that it is possible to be both human and divine, to be love incarnate. You are equally both. You walk with one foot in the world of form and another in the Formless. This mysterious duality within your being is what this book is about."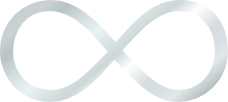 "The consciousness that is within me is also within you. You are the son as equally as I am. You are the 'I am' I spoke about. You and I are one. You and everyone else are one. Many are ready for the Christ within to come forward and manifest in the world more fully. The birthing of this Christ—of Christ Consciousness—is the true second coming. 'Christ Consciousness,' as I am using it, points to the divinity within everyone and the potential for that divinity to become a living reality, to become what lives you. I was an example of that possibility in my lifetime two thousand years ago." ~Jesus
You will learn...
How to embody the divine self in the world
How to tell when you are identified with the ego
How to disidentify from the ego
How to be in your body and senses
How to move into Presence and stay there
How to be present while speaking and acting in the world
Spiritual practices that support Presence
What embodiment, enlightenment, self-realization, and awakening are
How to be with and heal energetic blocks in the body
How to overcome bad habits and addictions
Purchase In the World but Not of It:
Or Read for FREE on Kindle Unlimited
"WOW is all I can say about "In the World but Not of It". It is a book full of knowledge and love. Regardless of where you are in your spiritual journey this book will provide meaningful insight. With all honesty, I can say my life has been changed by reading this." –Andy Parks

"This book is so transformative that you can feel the transmission when you read the words. It has the resonance of the Christ light. The teachings in this phenomenal book show us a way out of ego consciousness and into unity consciousness. There are very few books that bring through such high level teachings with a balance of both truth and love." –Jenai Lane, spiritual teacher

"Gina continues to be a messenger of the divine grace-filled Presence that resides within and through all of us and the whole of creation! Gina has given voice and validation to the most direct path of communion that I have always known as the natural, eternal way of truth! I fully endorse and recommend Gina and all of her writings because of her gift of love, inspiration, and wisdom and her ability to empower and support people in their spiritual maturity and growth!" –Father Michael Sherbert

"I love this book! It's a perfect companion to all 'A Course in Miracles' students and teachers, for it encompasses the core themes and values of ACIM in a simple format that provides practical guidance for everyday use. The guidance our elder brother offers in the pages of this book is priceless." –David Fishman, ACIM teacher

"Out of this world teachings from perhaps the world's greatest teacher. The work of Gina Lake is extraordinary. This book, which Ms. Lake tells her readers comes from Jesus, like Neale Donald Walsh's words come from God, contains so much wisdom and is written with such veracity and goodness, it swept me up and stays with me." –Robert Zaslow

"This amazing teacher/author acts as a prism for the transmission of Christ consciousness from the eternal light into the world as we currently know it. Through her, a loving guide carefully walks us along on our journey to our heart's fulfillment. The light is so bright with this one that it is touching into the darkest of areas of confusion and misunderstanding. Through it, a thirst for clarity is being quenched and a beautiful glow of evolving consciousness is radiating from within." –Issiah Toner

"This is not a book to speed read, rather it is a gift of Freedom to be savored.  Engage it gently, slowly, even restfully. Doing so will quicken the spiritual alchemy that is suffusing every line. Great gratitude to Gina for allowing Jesus to work through her with such clarity." –J. S.

"A must read. Wow! What a love-packed book! There is no area of my life it did not touch and no pertinent question in my mind did it leave unanswered. I pray that this book becomes prescribed for all people to read." –gcinasheg

"Absolutely amazing book, quite possibly the best book I've ever read about non-duality. I only hope that the 'written by Jesus' aspect doesn't alienate potential readers." –Toni Gee

"I feel as though I'm being taught on a very personal level—as if the beautiful Being who is Jesus knew me personally, as if this curriculum was designed just for me. In this book, Jesus expands our understanding of who and what we truly are—Presence—and helps us to not only experience Presence, but to eventually realize that we are Presence." –G. Heard