Angels, Masters and Guides
Do you want to connect more with angels, Ascended Masters, and guides and feel their presence in your life? Did you know that they are available to work with you more closely? This book will help you develop a relationship with them that will be healing on all levels. It explains what angels, Ascended Masters, and guides are and how to work with them. It also gives you practical steps you can take to support your own healing so that you can live your best life as the loving and divine being that you truly are.
You will learn:
How angels, Ascended Masters, and guides work with you
How to work with angels to heal and clear negativity
How prayer works to heal yourself and others
How to pray and why prayer is healing
How to meet your guide
What the soul gains from physical challenges
Why you may be experiencing a physical difficulty and what you can do about it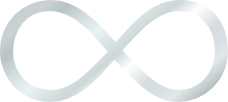 From the Introduction: "In this book, I hope to convey the immensity of the creation and the immensity of love that beings on higher dimensions have for humanity, for we view you as our very own selves and our beloveds. This may be hard for you to believe, as you are ensconced in a reality where you feel quite separate and apart from each other and from the Creator, but that is the illusion you are here to see through.

In coming to Earth, you have taken on a challenge, and that challenge is to come to see yourself truly, as you truly are—as we see you. Your soul freely chose this challenge because it understands that earthly lifetimes offer a unique and powerful opportunity, unlike anywhere else in creation, to evolve spiritually and, particularly, to increase your capacity to love." ~ Jesus
Purchase Ebook, Paperback or Audiobook of Angels, Masters, and Guides

Or Read for FREE on Kindle Unlimited
Available now on this website for $9.95 as a downloadable zip file of mp3s through Paypal using the button below. (5.5 hours long)


173 reviews on Amazon averaging 4.7 out of 5 stars!
Here's what reviewers are saying:
"I feel like I've had my life 'before' reading this book and now I have my life 'after." That is how much the information in the book has changed my life! It has meant so much to me! In particular, it has connected me to my Guide. That meditation where I met him on the mountaintop was awesome. Now, I am continuously tapping in and connected and receiving transmissions from my Guide all the time. It was so helpful that the book talked about how to receive transmissions from your guide, spirit helpers, ascended masters, and angels. That information really went straight to my heart. I also loved the information about the angels and the spiritual heirarchy of service. So fascinating! And so powerful, moving, informative, and transformative! It's like I've stepped into the light, out of darkness. Once again, Gina, this is the best book ever! You outdid yourself once again!" –Nima S.

"This book literally had me glowing. As odd as it sounds, I could feel myself resonating with a warm vibe. I've always believed we had Angels and Guides with us, but I felt I should only call on them for really *important* stuff. But here we are encouraged to call upon them often, several times daily in fact. I was truly able to receive this! This book is helping me open more to their presence because it keeps it simple. This book has truly been a wonderful experience for me." –JMB

"Definitely something to awaken or unlock our God DNA! I have now read all the books by Gina where she is the instrument which Jesus/Yeshua channels through and I must say His voice is distinct in all her writings. The energy transmission and transference are incredible. And the tools remove our blockages are laid out in plain and practical ways." –James A.


"This book offers valuable and interesting information about angels, masters and guides and other topics such as healing and meditation. I felt like I was absorbing nutrients for my whole being while reading these words. The content and presentation are set forth simply and clearly, and thus feels easy for the mind to process. I never tire of having so-called basic concepts explained by Jesus, because as much as I have been exposed to spiritual concepts and practices, I'm still looking to deepen my understanding of them. Reading this book, I felt uplifted and inspired to be a better person, supported by the wealth of information and helpful suggestions included." –Leah S.

"As always, Gina's books are deep and insightful and very accessible for anyone at any point along their spiritual path. It seems that the words have their own vibration and speak to each reader in the most meaningful way at the perfect time. Thank you, Gina, for your love and light that pour into the writing process to bring clear, insightful, and wise information. All of Gina's books have touched my life." –UPS

"This book is very special. It clearly explains the role of angels and guides and offers the information you need to start connecting with them. It greatly increased my willingness to actually give prayer a chance - and I'm experiencing results. Really, buy this book." –Christine D.

"Nothing but truth here! I love, love, love this author! Another great book by this one! I loved the part about talking with Masters every day. The method in the book really works. I can feel the energy from it. Asking for help and talking with Masters is another step in the awakening process. Pick up any one of her books and take a look down at your hands. You are holding the teachings of Jesus! I am sure of it." –Beverly

"I am so grateful to have happened upon this book! As a child I experienced the power of prayer in a gut feeling kind of way. It was so helpful and reassuring to have a concrete, practical understanding of these light beings and just how miraculous and full of love every precious moment is. I also have so many more ways to keep on with my efforts to overcome egoic programming and more compassion for myself." –Puzzledog

"Another awesome book! When I read Gina's books, I always feel like Jesus is there with me talking to me personally." –E.

"This book gave me a lot to think about. It opened my mind. It presented life in a way I never imagined or experienced. This review is only preliminary since the book is really about practice, practice, practice and experiencing a different way of life. So, I'm putting it to practice. There's a process I see in the book. It begins with prayer and trust in our guides, ascended masters, and angels. We work at developing a relationship with them by developing our intuition. While this is going on, we work on healing our emotional issues. Some of them we're aware of, but others may be hidden and we need to spend time to allow them to surface. Daily meditation is critical to all of this. Finally, there are things we can do throughout our day to assist this healing and awakening process. The most important thing I got out of the book is that we're not alone. We have spiritual guides, ascended masters, and angels of light that love us and are constantly working to help us learn and grow. We can improve our life by working with them. This book shows us how to do it." –Mel

"Before I even opened the book, I felt the angels and Masters & guides at work. I could feel the Love of God, Source, Universe pouring through the book via Gina Lake, the Masters, angels & guides. The book is a simple read with very easy exercises and practical application, everything from how to speak to them to how to sense and intuit their messages, how to release negative emotions, how to meditate - all in all a great resource to bring more love, light & higher consciousness into your being and the world around you." –Tara C.

"Beautifully expressed and infinitely mind-expanding. This book will challenge your thinking on so many levels and tells you everything you ever wanted to know about our true spiritual nature and the assistance we can count on from the other side. These teachings will really help you to look deep inside to your true nature." –LHB

"This is yet another fantastic book put out by Gina Lake. There is so much everyday wisdom packed into this book that has stood the test of time and will continue to be of great value well into the future. True to all of Gina's works, especially those brought through from Jesus, the tone is so loving and kind while being sure the reader makes no mistakes in interpreting the message. This book is perfect for anyone who desires to learn more about who they are and how to continually grow into a better and better version of themselves." –Christine Deitcher

"If you are suffering, physically or mentally, and have not been able to heal yet and are ready for understanding and transformation, then I suggest you come with an open mind and read Gina's book, Angels, Masters, and Guides. It is filled with lots of useful information explaining why one suffers physically or emotionally and how to bring about healing the body and mind. She talks about the role our spirit guides, ascended masters and even angels play in our lives and how we can connect to them on a daily basis to receive guidance. She provides many easy to do exercises and mediations to help facilitate healing and connecting to your guides. This book is filled with love and is geared to those who are more spiritually minded, are willing to see themselves from a higher perspective and receive guidance from their guides." –Elle

"I have read all of Gina Lake's books and have been eagerly awaiting the publication of this book. This book is so very helpful and clear! I have been on an inner spiritual journey for 40 years and have practiced meditation for years, but a practice of prayer and asking for divine help and guidance from angels, Masters and guides has been missing. This book has provided the information and support that I have been looking for." –Timothy P.

"My husband and I are reading Angels, Masters & Guides together as he recovers from a recent accident. It is so affirming and healing for both of us to contemplate the Truth offered here: that we are surrounded with all that we've ever needed in order to be the best and most loving human beings we can be. The simple, intentional reminder to prioritize the practice of calling upon our guides and the assistance of angels throughout the day--as well as developing sincere connections with the Ascended Masters, is not only clear, but the suggestions in this book on how to do so are extremely helpful. Likewise, the chapter on how to be with difficult emotions is brilliant. As is the chapter on how physical issues can deeply serve the soul--with illustrations of how surrender, acceptance, and allowance of whatever life-circumstance seems to appear, has the power to transform us inwardly. All subsequent chapters build and deepen on this foundation, with many practical steps that support and nurture our connections with the Masters, angels and guides. I love the messages of this book and will be re-reading it for years to come." –Susan B.

"Enjoyable and uplifting read. Very insightful book for anyone who has been on a spiritual path for a while but who still has questions about guides and angels. This book also provides clarity on the impact of emotions and the soul's healing journey through life. The information is easy to understand and presented logically. The wisdom in this book would've been great in my younger years, but I am grateful for this opportunity now. Definitely a book I'll want to read again and again." –Carmen W.

"Reading this book, I discovered many things about Angels, Masters and Guides that I never knew before. Everybody is constantly surrounded by them. They are here to help you though difficult experiences, lessons, and traumas. But since everyone has Free Will you need to ask for their help. This book has many examples and exercises to show you how to ask for and receive their help. The concepts are easy to understand and use to clear issues, to reprogram old conditioning, and create a new self-image." –Phil F.

"A good way to absorb this valuable information in Gina's book 'Angels, Masters and Guides' is to temporarily let go of all past beliefs by reading objectively, then begin to open up to these new teachings of truth from Jesus. These are much the same teachings of Love and Understanding Jesus gave two thousand years ago but meant for a more advanced society." –G. R. Gaus

"Firstly, I want to say I love everything Gina Lake writes and produces, truly a gift to humanity. I'm very grateful for the opportunity to connect more fully with the angelic realms with her guidance. This book is a valuable addition to my growing library of her work." –Avril

"I loved the fantastic overview of what we are and why we are here -- will read it again and again. There are also great insights on deepening practices such as Gratitude, Sending Love and Whole Body Listening, along with a special focus on Meditation. In my opinion, Gina Lake is one of the world's top channels for Jesus/Jeshua. I like her Christ Consciousness transmissions; also considering taking her Awakening Now course." –JWB